Terug naar overzicht
Thomas Beuls
Owner & marketing expert
Ooho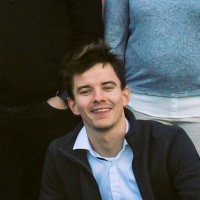 Co-founder at Ooho, an international med-, health-, Dx-, and deep-tech focused marketing team. We collaborate with upstart companies and SMEs to drive more sales through better strategy, crisp communication, and seamless product/ service design.
We focus on taking the complex and turning it into compelling for multi-layered decision-making units and sales processes.
"
The product always wins
"
Wat kan je verwachten van een LSU Coach gesprek?
Ondernemen is ook op tijd even stilstaan, nadenken en reflecteren. Een coach kan hierbij heel nuttig zijn. Daarom bieden we een permanente databank aan van gemotiveerde coaches die hun ervaring willen delen en je laten kennis maken met hun netwerk.
Wat kan je verwachten van een LSU Coach gesprek?
-Een gesprek van 2u (eventueel 1x verlengbaar)
-Gratis eerstelijnsadvies van een ervaren ondernemer/ manager
-Toegang tot het netwerk van je coach
-Discretie
-Versnelling van je groeiproces
-Versterking van je kennis en vaardigheden
Jij zorgt voor?
-Keuze van de coach
-Een goede voorbereiding
-Een open mindset
-Wil om bij te leren
-Opvolging van afgesproken to do's
-Een evaluatie van het gesprek op www.limburgstartup.be